How To Succeed In Your Business Even When You're Feeling Lost & Confused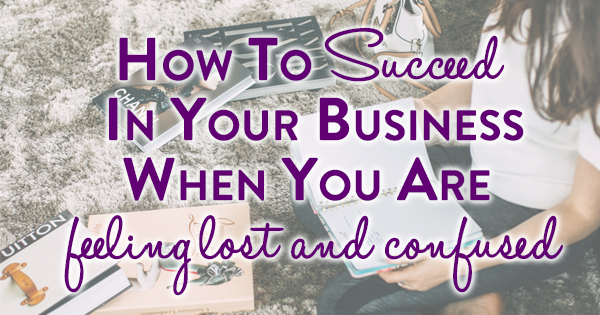 Have you ever been in the situation where you felt stuck and confused and no matter what you do, you can't seem to work out a way to move forward?
I felt this way a couple of months ago...no matter what I did, I felt like I was continuously hitting roadblocks.
I was having issues with my website, issues with my email, issues with my membership site!
I asked myself, "what am I doing wrong?"
Why is everything so challenging?!
For a period of about a month it seemed like each day I was facing challenge after challenge in my business.
I reached out to a girlfriend (who is also a coach) and let her know what was going on for me.
She shared these wise words:

She shared more great advice which I shared in the video below. Along with how I got myself out of being in such a negative place.
Click below to watch NOW!
[video_player type="url" placeholder="http://jessicanazarali.com/wp-content/uploads/blog-post-image-04-26-16-1.jpg" url1="" url2="" width="560" height="315" align="center" margin_top="0" margin_bottom="20"]aHR0cHM6Ly9zMy5hbWF6b25hd3MuY29tL2pudmlkZW9ibG9ncy9KTl9NaWxlc3RvbmUyXzEubXA0[/video_player]
How do you overcome challenges in your business so you can get back on track quickly? Leave a comment and let us know!
Thank you so much for sharing your story.
Jess xx